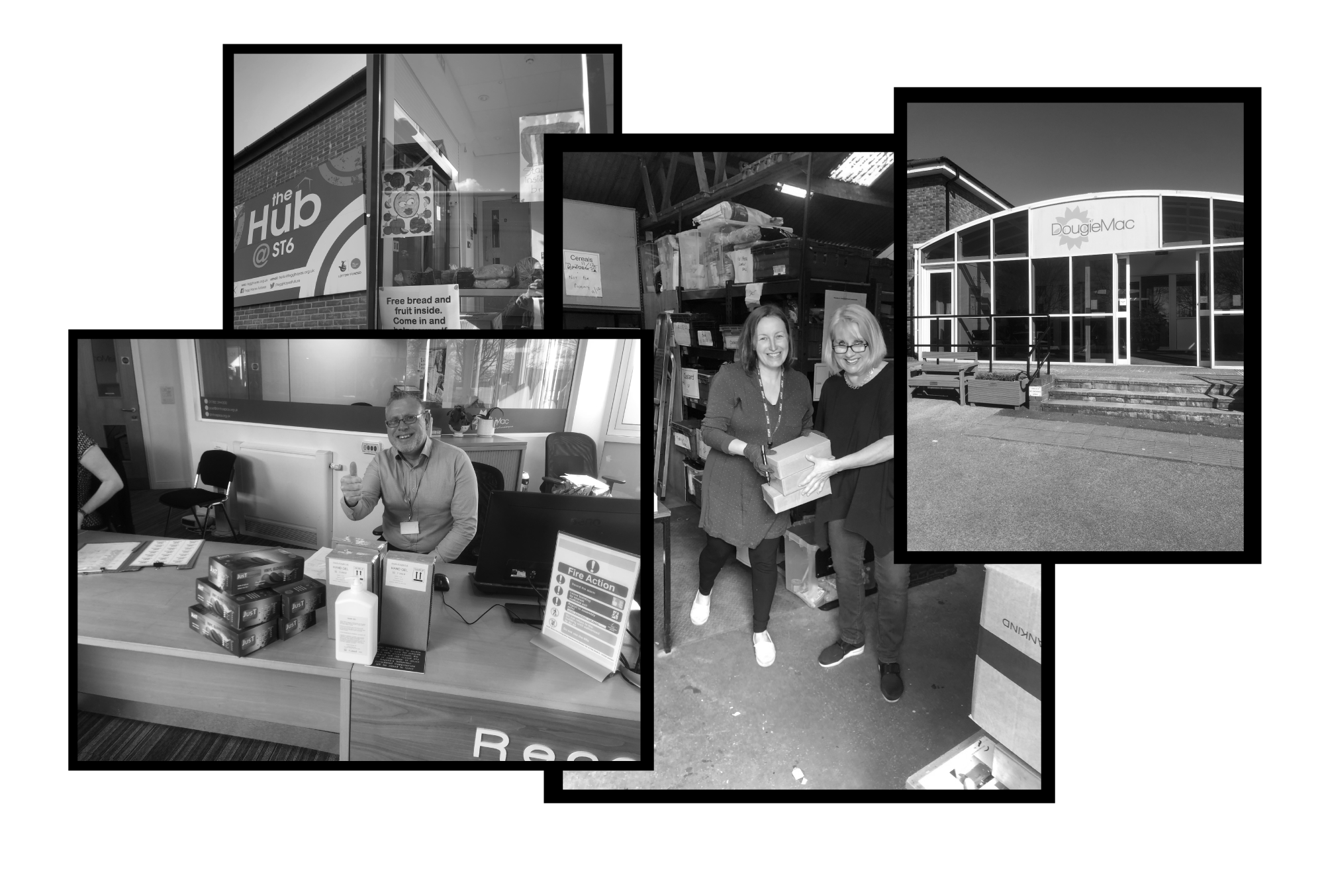 Who have we donated
to already?
The Hygiene Bank - Nationwide

Rossendale Trust, Macclesfield

VivoCare dementia respite centre

Dougie Mac Hospice, Stoke

John Munroe Hospital, Leek

Care Tech home for vulnerable children, Leek

South Trafford Food Bank, Timperley

Tactical Police (distributing PPE kits to NHS workers)


Community Integrated Care, Nationwide


Glenelg Support Limited, Nationwide

The Hygiene Bank, Staffordshire

St Paul's Food Bank, Crewe

Amelia Knight production staff

The Cedars Medical Centre

The Hub Community Centre & Food Bank

Danebridge Medical Centre

Young Epilepsy Children's Charity

Cheadle & Gatley Junior Football Club

The Walton Lea Partnership, Warrington
Adam, Scott & Ryan Thomas gift packages for Stepping Hill Hospital

Rossendale Trust, Macclesfield

British Vogue Hands On appeal


Journalist Ali Patony's NHS care packages

Influencer Alisha Le May's NHS care packages

Great Ormond Street virtual gala giveaway

Spotlight on our donations




100 care packages for
Stepping Hill Hospital

KND4 teamed up with Manchester locals, Adam, Scott & Ryan Thomas – actors, social influencers and of Mancs in Mumbai fame - to support their charitable donations to Stepping Hill Hospital in Manchester. We donated 100 complete care packages to the brothers' initiative, including our Hand Cleansing Gels, Soaps and nourishing Hand Cream.







Marie Claire x Shelter
#InThisTogether
KND4 was thrilled to be able to support Marie Claire's campaign with Shelter, providing support to and awareness of the struggles faced by those who are homeless during the pandemic. We provided 100 units of our cleansing Hand Gel in support of this campaign.